On a warm late-spring Saturday afternoon I took in three different festivals in the city. I took many pictures and some video (using my tablet's camcorder)!
(Arts festival and derby photos are
here
.
)
The
what?
Basically, it's like this
: a kinetic sculpture is a vehicle that's powered by humans (such as a bike) but also has some special artistic additions, making them look like parade floats or something. What they do is ride these things along a stretch of the street. There's no race, but there is one element to challenge them: a mud pit. They have to design their kinetic sculpture so that they can get it through the mud. Here's a sample:
Here's a close-up picture of the mud pit...
It's really entertaining. Next year I want to go again, but get a seat nearer to the mud.
Then I headed for Franklin Square for
the Asian/Pacific American Heritage Month festival. (
Photos here
.) Again, tables and vendors and entertainment. Plus...
shawarma
!
And finally, into the heart of downtown for the Rittenhouse Row Spring Festival on Walnut Street. (
Photos here.
) More vendors, more entertainment, including this...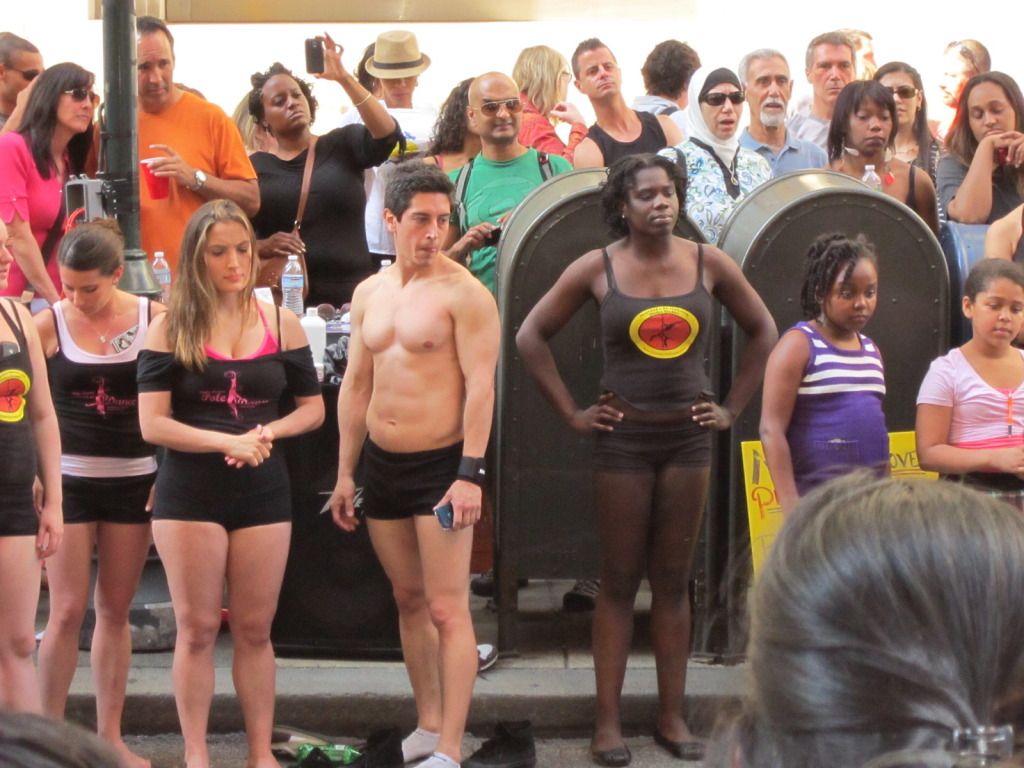 Gymnastics display or just pole dancing?
...and this: